Insights | Shortnews | Reading Time 2 Min.
»Co-child office«: Equal opportunities at Fraunhofer IMS and Fraunhofer-Gesellschaft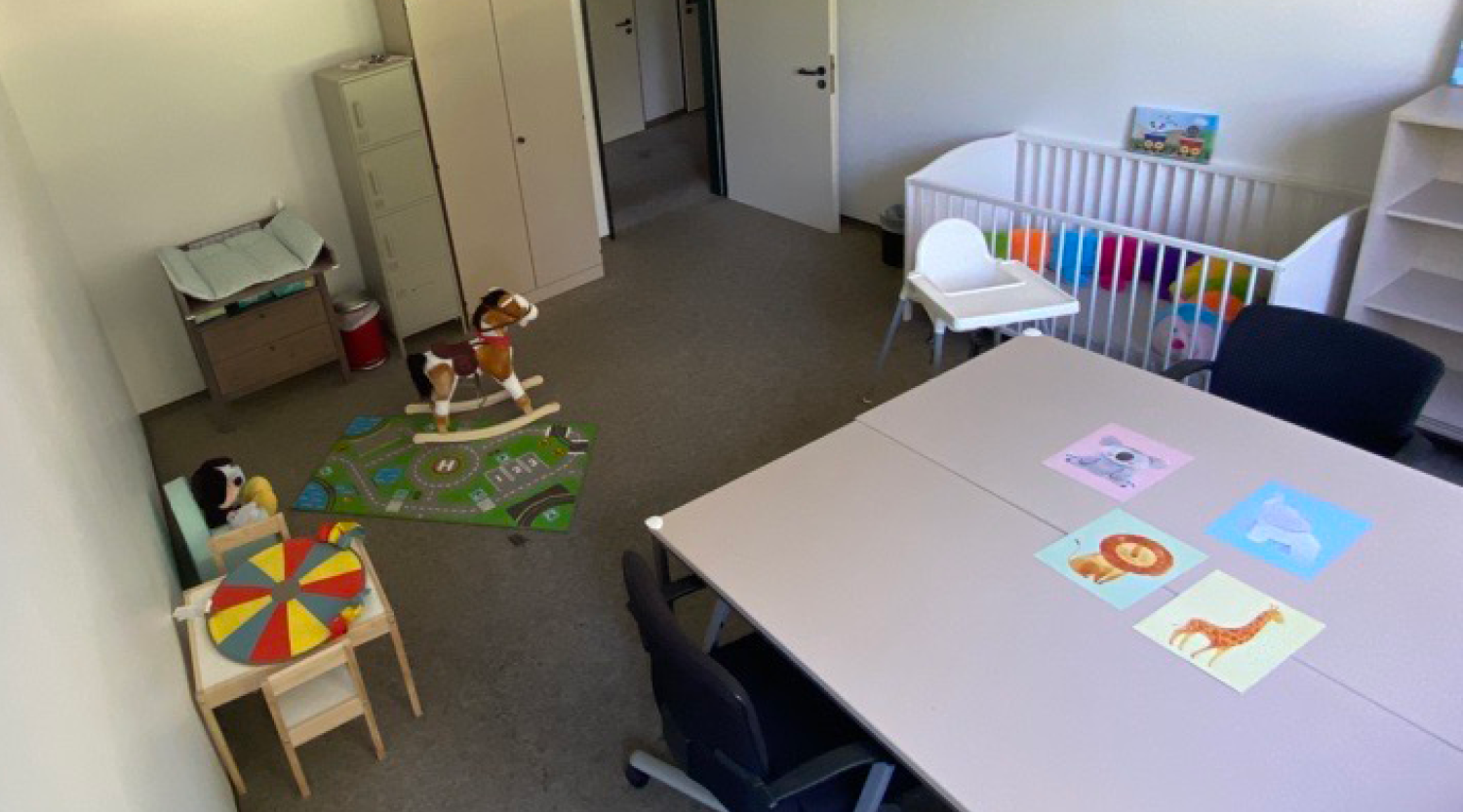 Boxes of furniture and toys are just waiting to be unpacked. Things are progressing steadily in the »co-child office« and the inventory will soon be allowed to move into the freshly renovated room in its entirety. In addition to the classic office equipment with docking stations, desktop PCs, monitors, etc., special emphasis is layed on child-friendly equipment. Here we expect children from the age group babies to elementary school. In addition to play and activity materials, there is a baby crib, a changing table and a children's table group so that several children can also sit together in the play corner.
»Our ›co-child office‹ is an offer for parents who want to return to work early, have childcare shortfalls and need to bridge care-free periods, or simply appreciate the climate in the office,« Diana Goller explains the use of the room. This creates an additional option in addition to mobile working. The office will be bookable like other shared spaces and can also be used as a quiet room for silent work when not in use.
Each institute of the Fraunhofer-Gesellschaft can elect officers for equal opportunities who advance the overarching goals of this topic. »The Fraunhofer IMS has already had dedicated support for 4 years in the form of its officiating Equal Opportunities Officer, Diana Goller, who has created a unique space for parents at the institute in the form of the ›co-child office‹.«, summarizes Anton Grabmaier, Director of the Fraunhofer IMS. »As an institute, we are very proud that we can provide this space for our employees and thus make a further contribution to a family-friendly corporate culture.«
More about equal opportunities at Fraunhofer: Equal Rights Officer (fraunhofer.de)