cooperation agreement
Two strong partners for LiDAR-technology of the future
LASER COMPONENTS and the Fraunhofer-Institute for Microelectronic Circuits and Systems IMS have signed a cooperation agreement and will collaborate closely in the future. Especially in the field of LiDAR technologies, both partners promise fresh impetus.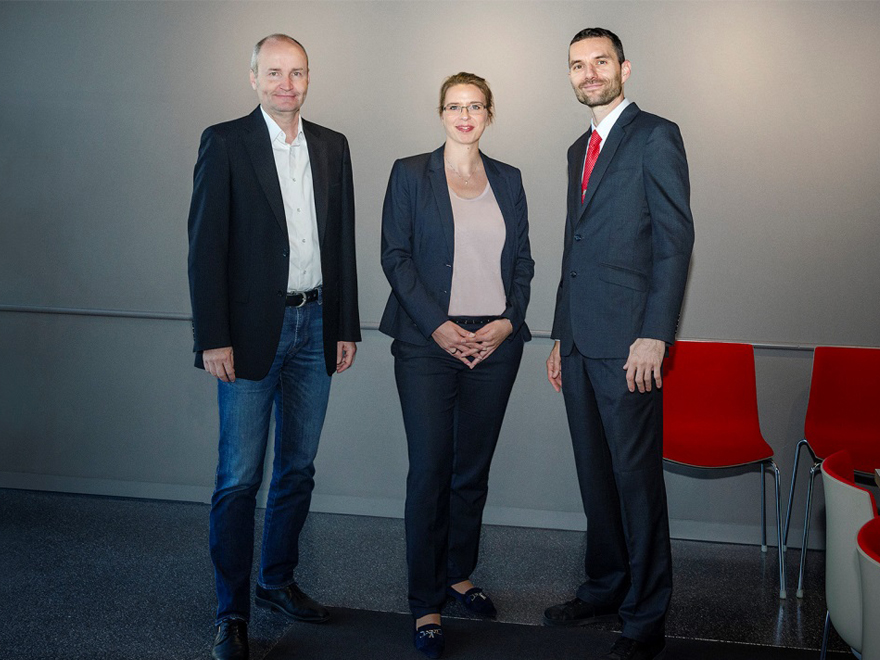 Regarding components for the automotive industry, LASER COMPONENTS has made a name for itself primarily with powerful pulsed laser diodes. The researchers from Duisburg can contribute new sensor technologies that promise particularly precise measurements.

"Like all institutes of the Fraunhofer-Gesellschaft, we are always aware of the practical benefits of our research", says Dr. Jennifer Ruskowski, Head of 3D Sensors at Fraunhofer IMS. "Our new single-photon avalanche diodes (SPADs) are about a hundred times more sensitive than the photodiodes used in smartphones. The integration of sensor and readout electronics in a CMOS chip enables very powerful 1- and 2-dimensional detector arrays. Customized adaptations are possible. LASER COMPONENTS is a partner with experience in many areas of technology and is able to contribute its own ideas to our work."
"The developments of Fraunhofer IMS are an optimal complement to our own LiDAR products", explains Patrick Paul, managing director at LASER COMPONENTS. "Especially in this area, rapid technical progress can be observed currently. Cooperation with a renowned development institute is, therefore, an important strategic step for us".
Fraunhofer IMS
For over 30 years scientists at Fraunhofer IMS in Duisburg have been dealing with the development of microelectronic circuits, electronic systems, microsystems and sensors. Because of its comprehensive know-how, the access to technology and the high-quality development work the Institute is a worldwide recognized partner for the industry. In eight business units Fraunhofer IMS is dedicated to applied research, advance development for products and their applications. Stable, efficient and marketable technologies and procedures that are used in extremely many branches take center stage in contract work.