Insights | Interview | Reading Time 2 Min.
Interview with Michael Görtz, Product Manager for Medical Implants at Fraunhofer IMS
Medical implants, community outreach, and looking to the digitized future of healthcare - Michael Görtz takes you inside his work and gives you insights into the life of a scientist.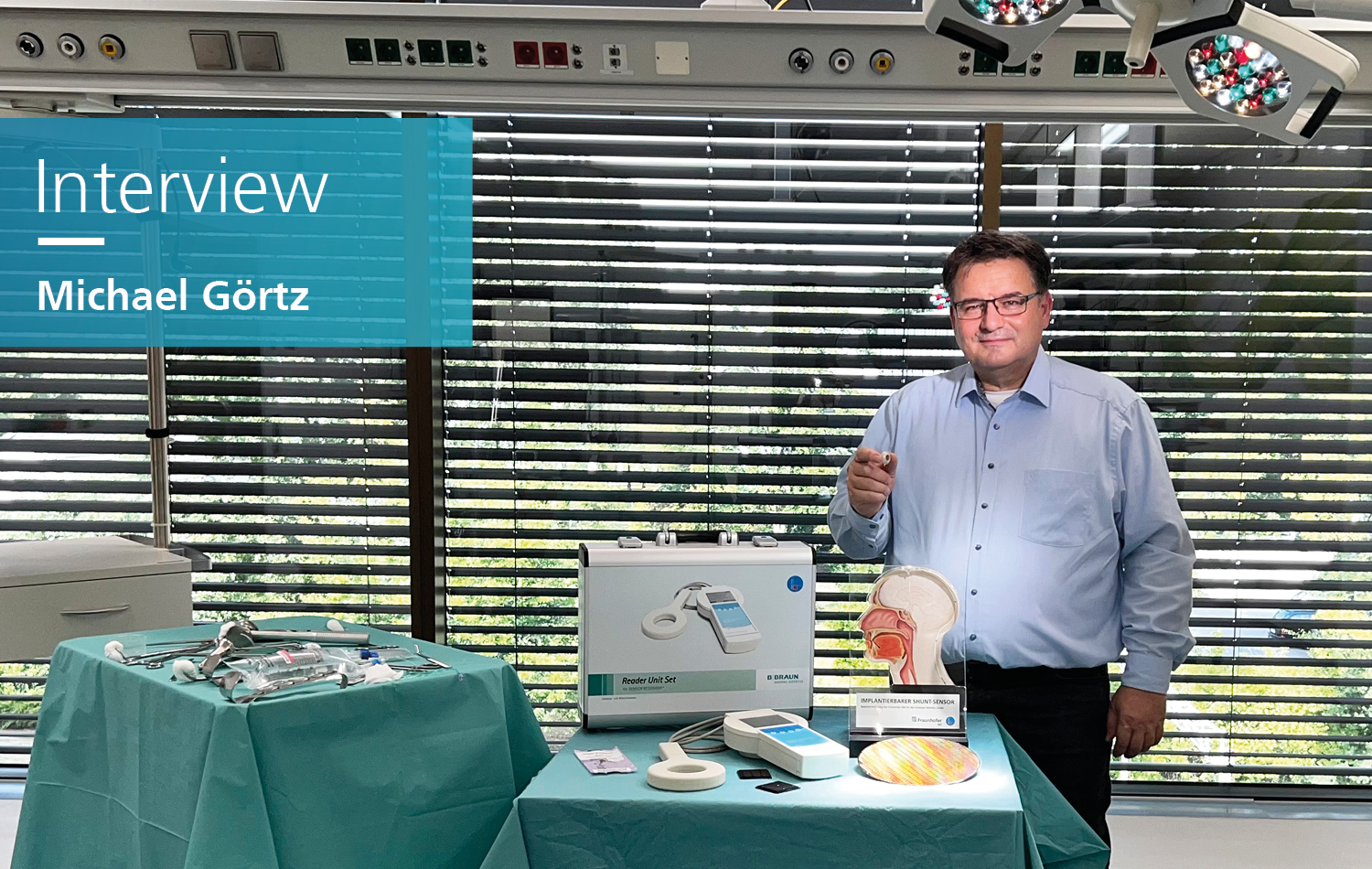 Michael, would you like to introduce yourself briefly?
My name is Michael Görtz, 52 years old, married and our two children are now in college. From the Lower Rhine, I drive almost every day to the Ruhr area in Duisburg to the Fraunhofer IMS. As a trained electrical engineer, I work as a product manager with the institute team and our customers to develop medical implants to detect diseases and alleviate their effects.
You've been at the institute for about 21 years already, what do you appreciate most?
I appreciate the interesting technical challenges and the fact that I work on topics that are very forward-looking. I also like colleagues who approach their work with fresh thinking and am always happy to find novel solutions for complex issues.
Which project are you particularly proud of? What challenges did you face there?
There are two projects that come to mind.
One is the Retina Project, in which an implant was developed to give blind people back some of their sight. This was the first time that we brought a system into clinical human use, and our very successful project results attracted worldwide attention.
The second project is a cerebral pressure implant, our first CE-approved product with a pressure sensor from us, which now helps hundreds of patients in their daily lives.
The challenges were the large number of stringent requirements for the approvals. In the case of implants, for example, this includes the long-term stability of the sensor, which we were able to demonstrate excellently.
If you look 10 years into the future, how do you think the topic of health will develop?
There will be more digitization in all areas. Electronic solutions will complement and optimize diagnosis and treatment in many ways. In addition, innovative approaches and with the support of artificial intelligence will mitigate the nursing and physician shortages.
Back to you: What do you do in your free time?
I come from a rural area - there, it's important to get involved yourself in order to enliven social interaction. That's why I'm rooted in several associations, help shape our community life on the church council and am politically active on the Geldern city council. Of course, the focus is always on my friendships and my family.