Fraunhofer IMS is now official part of the Research Fab Microelectronics Germany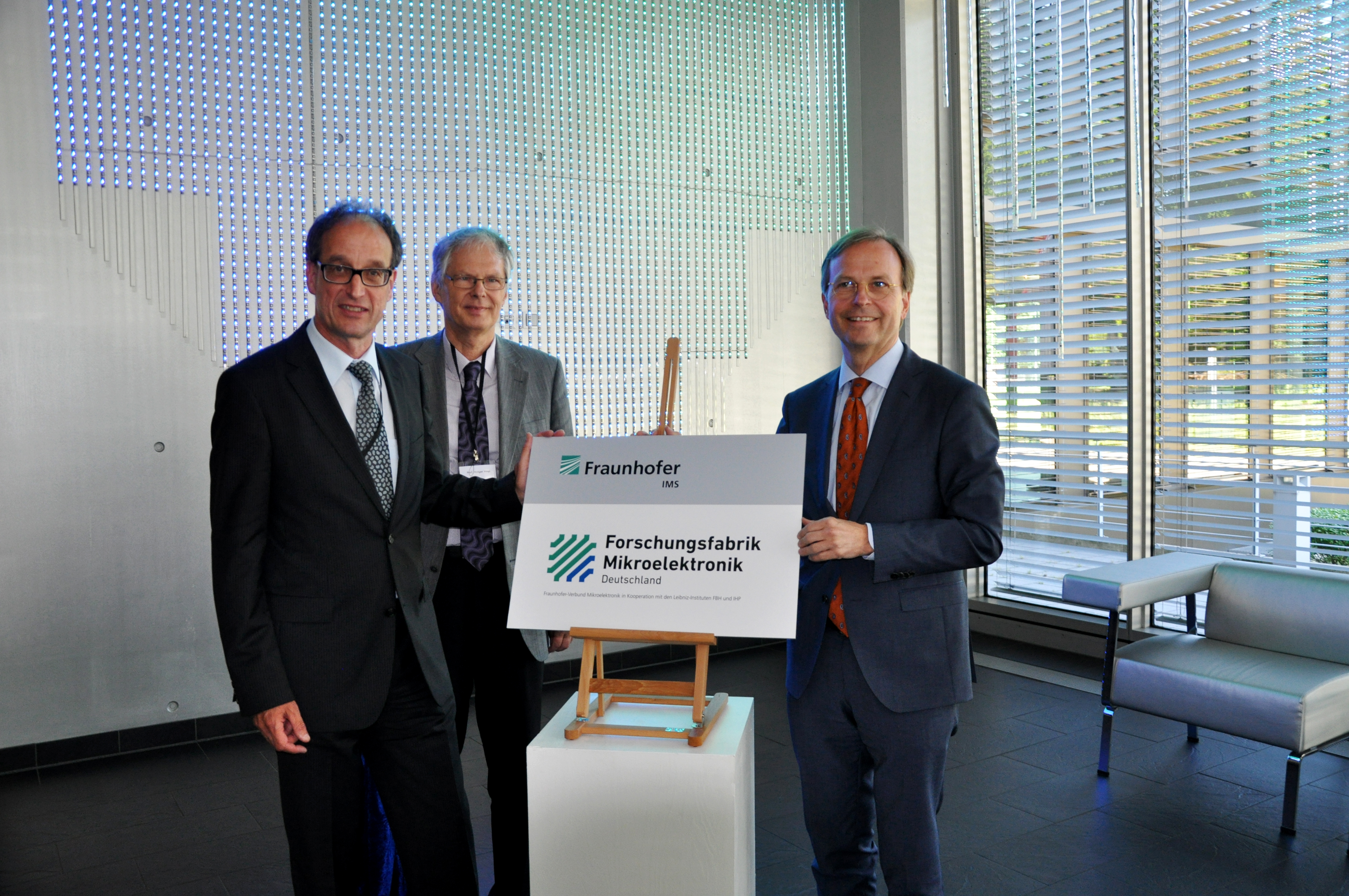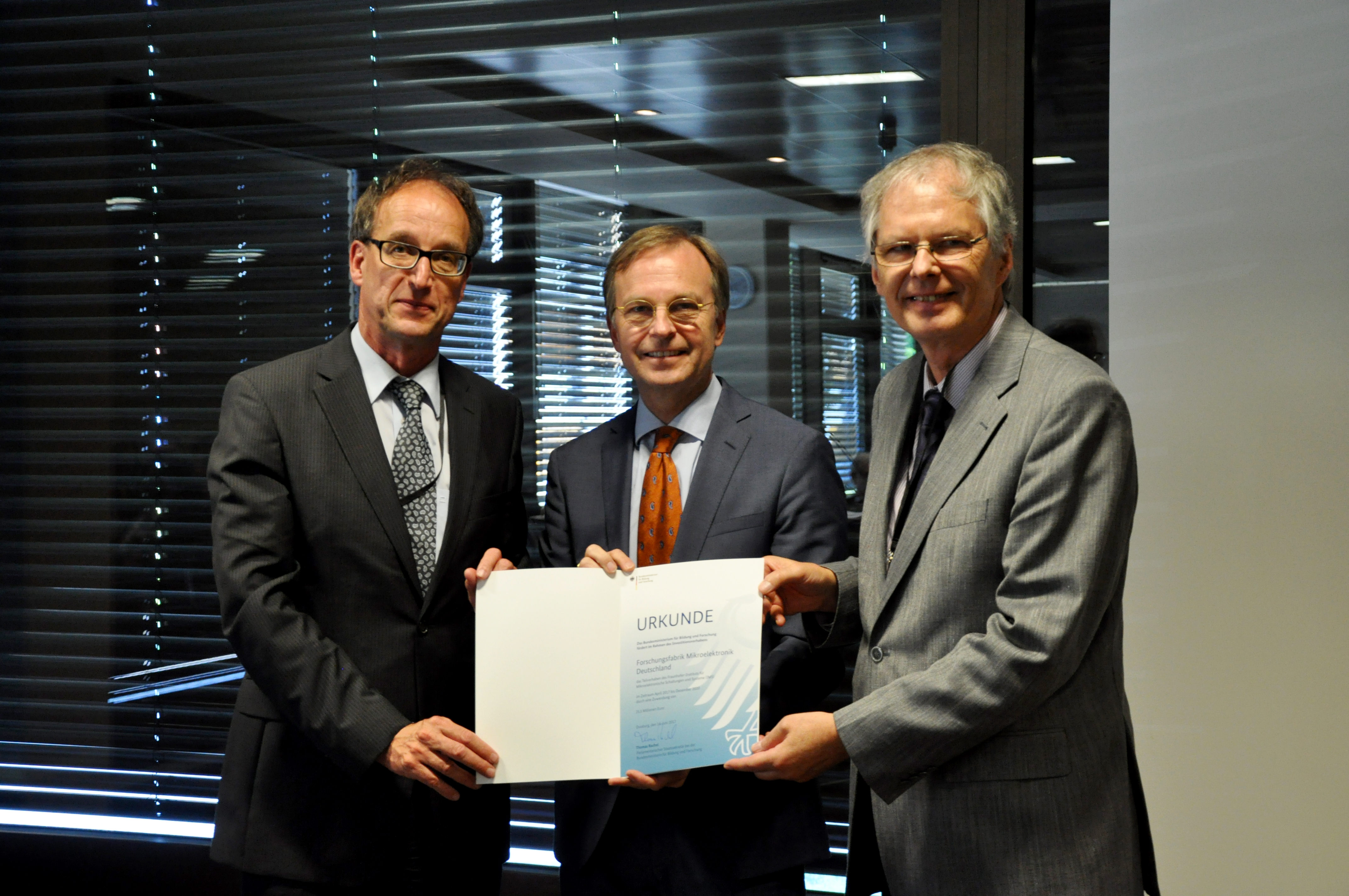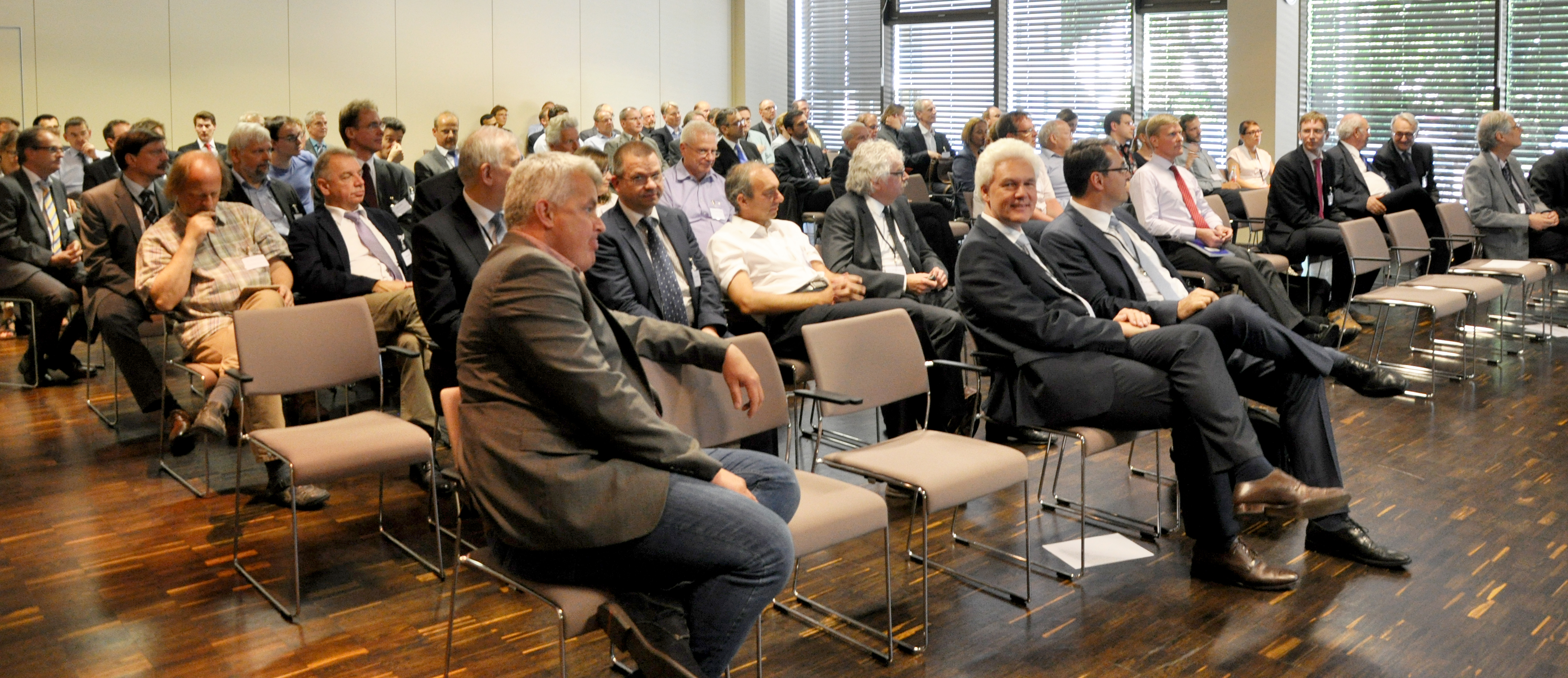 The parliamentary state secretary Thomas Rachel, Member of the German Bundestag, honored on 14th June 2017 the Fraunhofer Institute of Microelectronic Circuits and Systems as part of the Research Fab Microelectronics Germany. In total eleven Group institutes of microelectronics of the Fraunhofer-Gesellschaft and two Leibniz-Institutes now build the virtual research fab with the aim to lay the foundation of future microelectronic-competences already today.
The Fraunhofer IMS receives 25.5 million euros that are especially going to be invested in new machines and into the structural development within the research lab to strengthen the research on intelligent sensor chips and to develop novel components.
Nearly 100 participants from economy, politics and science followed the invitation and found out about the mission of the research lab as well as about the technological environment and cooperation opportunities as part of a colloquium. In his speech – Professor Anton Grabmaier – invited economy and university research partners to use the possibility of latest microelectronic technologies, to do joint cutting-edge research for leading-edge products. "With the funding we can develop marketable technologies together with our partners, strengthen the location and shape the future", says Professor Grabmaier.
In his speech Professor Holger Vogt – Deputy Director – gave information about the structural expansion at Fraunhofer IMS.
New machines should make the production of significantly more effective semiconductor-circuits possible. The aim is to bring together electronics and sensor systems and therefore to present further functions. This is why a main focus is on the applications for the automotive industry. This is for example about autonomous driving, secure data transmission and obstacle detection through infrared sensors. But also the medical technology will be strengthened. First applications for the pressure measurement in the human body – like cerebral pressure measurement – already exist and further are in progress and are being planned.
Even the design environment – tools for the simulation and verification of the systems – should be extended, so that another step towards "secure electronics" for the industrial digitalization is made.
In impressive speeches, speakers of the companies HELLA Lippstadt and Robert Bosch Renningen as well as RWTH Aachen presented the chances of microsystem technology from their point of view.
A visit of the accompanying exhibition with examples of application based on the microsystem technology as well as networking while having a barbecue and freshly tapped beverages completed the program.
Link to the network
Further links can be found on our website at Fraunhofer FHR
https://www.fhr.fraunhofer.de/en/press-media/press-releases.html