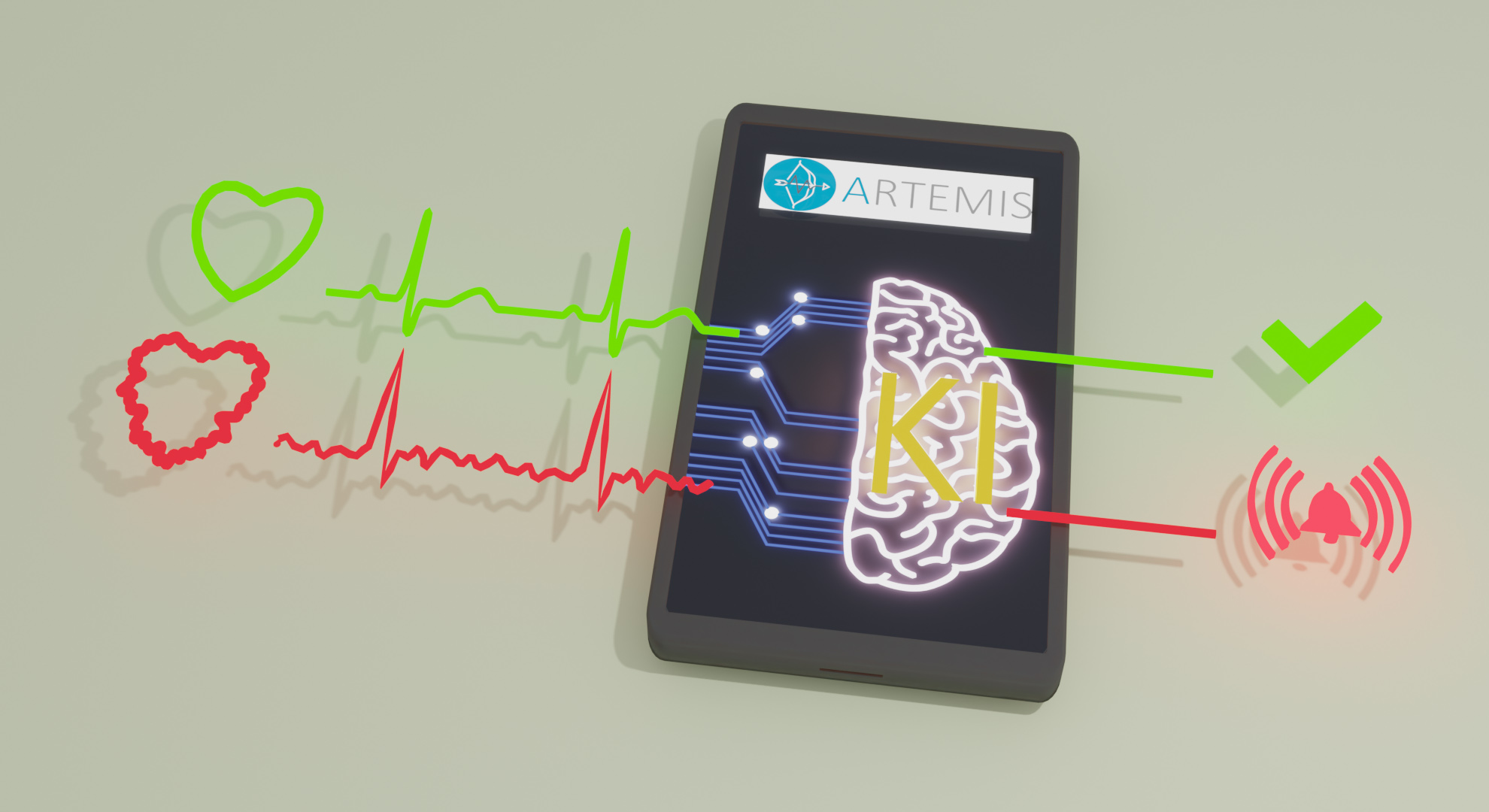 Within the scope of the application field of Non-invasive Healthcare, the Fraunhofer IMS is developing smart sensor assistance systems that record vital parameters without contact or close to the body and evaluate them directly. Vital signs such as heart and respiratory rate, oxygen saturation and blood pressure are important indicators of a person's state of health. Without these vital functions, life is not possible. A malfunction can result in serious illness. Early detection and treatment of common diseases such as stroke, hypertension, pain and fatigue are the goal of our research and development work
Until now, medical technology solutions for close-meshed monitoring have only been available directly on the patient, stationary with complex cabling, or do not allow continuous recording and direct processing, such as with a long-term ECG. These solutions are usually uncomfortable and disruptive for the patient and can cause skin damage, especially to sensitive skin, such as in neonates and the elderly. The data in these systems are usually evaluated only after the fact, which can have fatal consequences for high-risk patients and lead to consequential damage. Continuous data evaluation on a server would require a permanent Internet connection as well as encrypted transmission and archiving protocols for personal health data.
In the field of nursing, demographic change in society and the now undisputed shortage of nursing staff will inevitably lead to the use of technical solutions in order to still be able to cope with the social task of nursing. An important aspect of such complex technology solutions is their usability by the user and the associated acceptance for their use. Of central importance for such assistance systems is therefore the interface to the human being, which ideally allows intuitive operation even by untrained users and automated documentation.