Trade Fairs and Events | Press Release | Reading time: 2 Min.
Automating production processes with microelectronics: The Fraunhofer Institute for Microelectronic Circuits and Systems IMS presents its latest developments for automating production processes for smoother operations and safer work at SPS (Smart Production Solutions) in Nuremberg, Germany
Intelligent power switches with the RISC-V processor AIRISC, predictive maintenance with embedded AI, RFID in metallic environments or LiDAR for 3D environment recognition – at SPS, Fraunhofer IMS presents a wide range of applications for safer and more sustainable production conditions. From November 8 to 10, you can get to know the demonstrators and exhibits in hall 7A at booth 524 at the Nuremberg Exhibition Center. New allrounder at Fraunhofer IMS: The RISC-V based PWM controller AIRISC-POWER offers integrated wear and failure prediction for your industrial machines
With the AIRISC-POWER, the Fraunhofer IMS has extended its RISC-V family with integrated high-precision PWM units for switching frequencies beyond 2MHz. The free RISC-V instruction set architecture makes it possible to implement domain-specific instructions without having to change familiar development environments. The AIRISC-POWER provides integrated wear and failure prediction for load and power sources in a domain that can be placed and calculated close to the end user in integrated power modules. In the field of electric mobility, the AIRISC-POWER can thus be used to implement significantly more efficient and lighter charging systems. In addition, more compact and lighter designs can be realized.
More efficient production: predictive maintenance with embedded AI
Efficient production and avoiding production losses are two goals of a »smart factory«. This can be achieved by minimizing energy costs and optimizing production processes. To avoid unexpected production losses, predictive maintenance is important. The demonstrators presented show solutions using the example of analyzing power consumption and acoustic monitoring with embedded AI.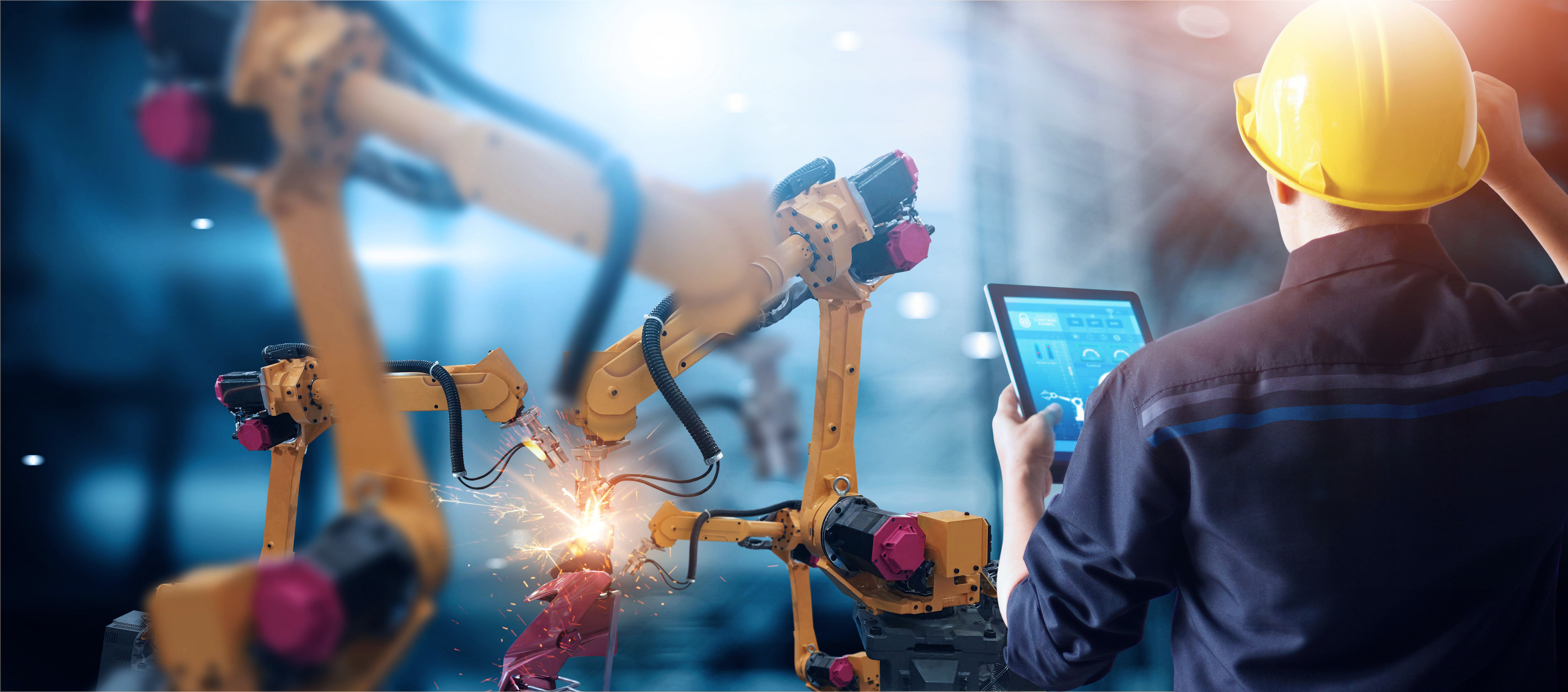 Avoiding transmission problems: RFID solutions for metallic environments
To overcome radio transmission problems in metallic environments, this demonstrator shows a new approach operating in a higher frequency band. Special antenna technology and transmission methods suppress the annoying interference caused by reflection, and robust readout is possible in all positions and orientations.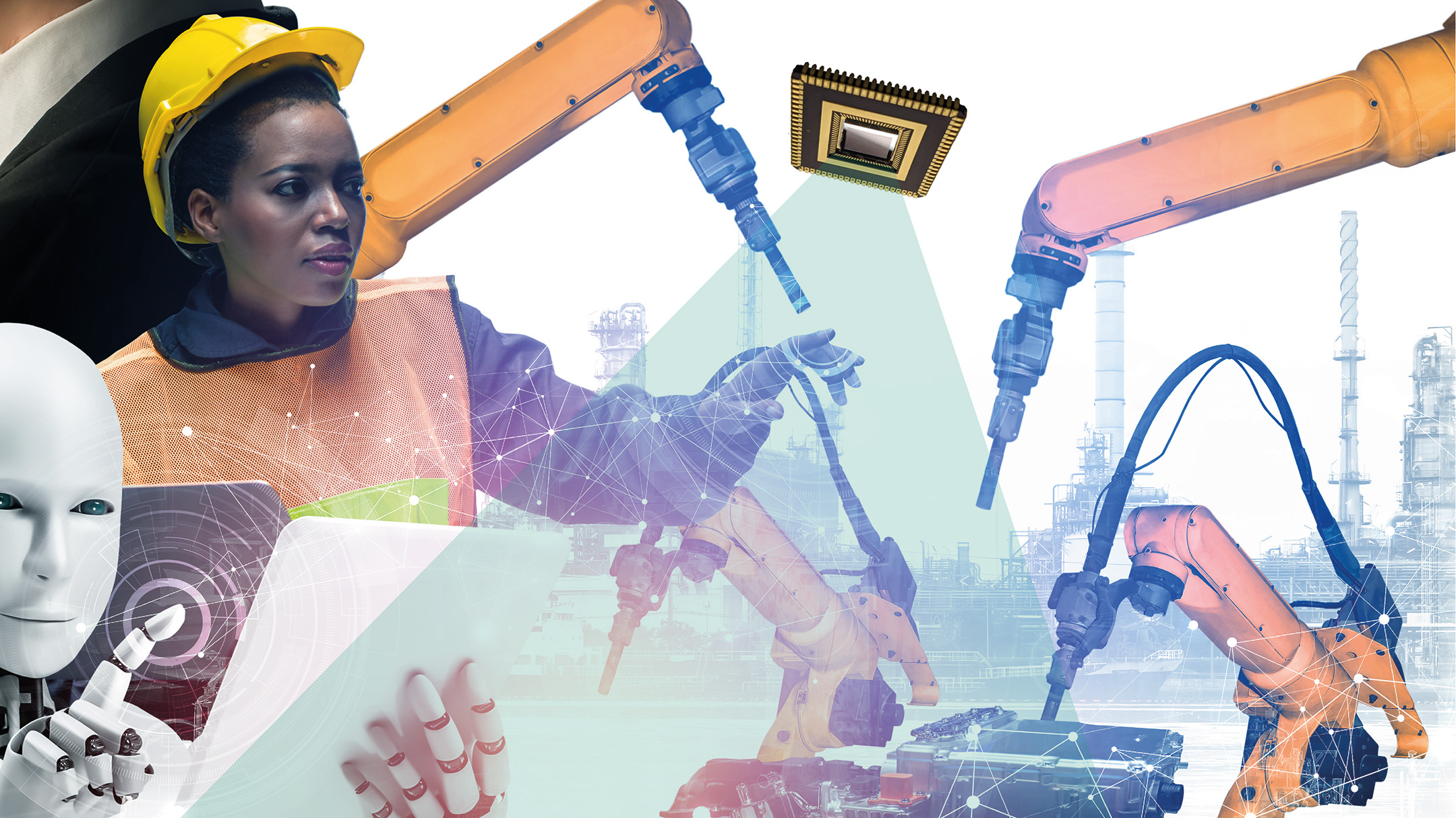 LiDAR for 3D environment detection in challenging work environments
For a high degree of autonomy, it is essential to detect the entire environment with the greatest possible depth of information in three dimensions and to reliably recognize objects. Optical sensor systems based on the LiDAR (Light Detection and Ranging) measurement method will be presented for this purpose.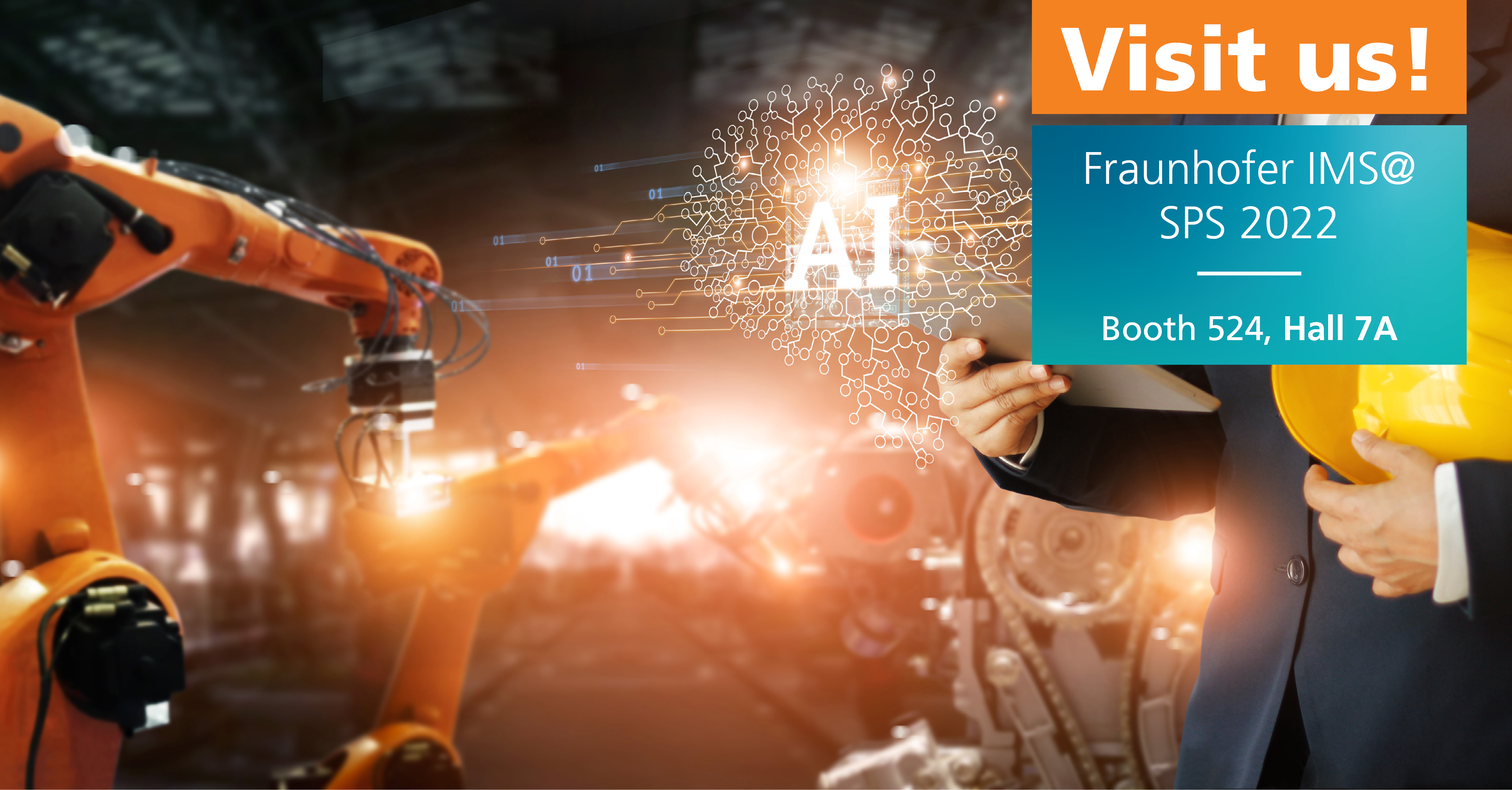 From November 8 to 10, we will be presenting these applications at the SPS in the Nuremberg Exhibition Center. Would you like to talk to us beforehand or make an appointment on site? Send an e-mail to Business Unit Industry, sales@ims.fraunhofer.de.
To the event page

Fraunhofer IMS

For over 30 years scientists at Fraunhofer IMS in Duisburg have been dealing with the development of microelectronic circuits, electronic systems, microsystems and sensors. Because of its comprehensive know-how, the access to technology and the high-quality development work, the Institute is a globally recognized partner for the industry. In four business units and core competencies each, Fraunhofer IMS is dedicated to applied research, advance development for products and their applications. High-quality, efficient and marketable technologies and procedures that are used in a very wide range of branches take center stage in contract work.